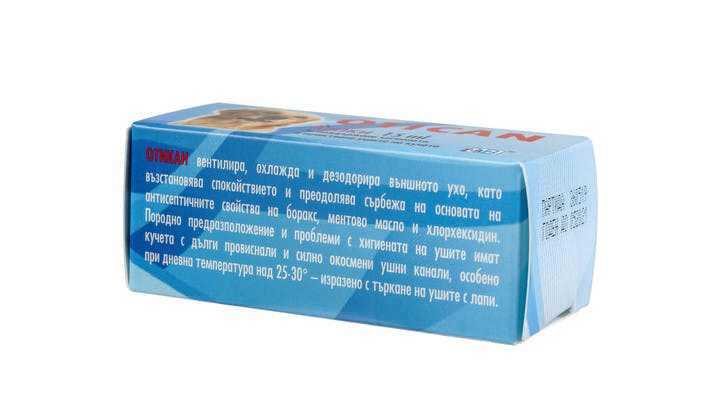 Otican - for better hygenie of dog`s ears.
Otican is designed to clean and maintain the hygiene of dogs' ears.
It has locally cooling and deodorizing properties based on remediation properties of the substances used in Otican. Caring for dogs involves maintaining good ear hygiene, especially through summer days at high daytime temperatures. Problems with ear hygiene, such as cocker, poodles, bassets, pekingese - dogs with long drooping or hairy ears, like the german shepherd, a doberman, a boxer and other breeds of dog that have open ear canals. At these breeds also in hunting dogs under certain conditions: high daily temperatures, high dustiness, accumulation of earwax, falling into the ear canals of ossicles, weeds seeds, ticks, etc., often have anxiety, redness on the inside of ears, shaking of head, rubbing of ears with paws, etc.